Barcelona
Barcelona is the second largest city in Spain and it is the capital of Catalonia. Barcelona has approximately 1.6 milion residents. The city is located on the coast of the Mediterranean sea and at the other side it is surrounded by hills. In Catalonia they speak Catalan and Spanish but most people in the city speak English. The weather in Barcelona is very nice and the average year temperature is 15.1 degrees and it barely rains.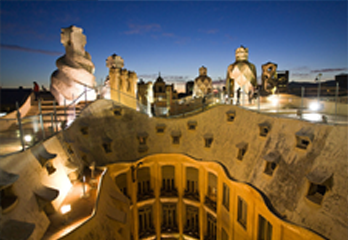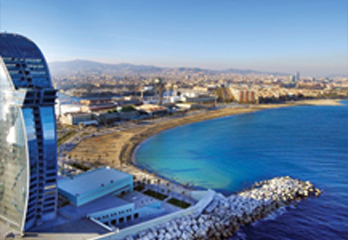 The city center of Barcelona
is full of life and ambiance. It is a nice environment to live in with a big history. Barcelona is subdivided in 13 districts where you can find lots of modern and Art Nouveau architecture. The most popular achitect that left his signature in Barcelona is Anton Gaudí. You can find his work in the beautiful Park Güell and the Sagrada Família is also one of his masterpieces. In the centre of Barcelona you can also find beautiful buildings that were built in the medieval times.